Our services
- Novelty searches
- Patentability assessment
- Infringement analysis/Freedom-to-operate assessment
- Drafting of Danish, European and International patent applications
- Representation/prosecution of such applications before the relevant patent authorities
- Representation of clients in opposition and appeals proceedings before the European Patent Office and the Danish Patent and Trademark Office
- Drafting of patent strategies and providing an overview of timelines and expected costs in patenting processes
- Translation of technical documents from English to Danish, German to Danish and vice versa
Start-up of new projects
At the start of new projects, it is important to make sure that commercial exploitation of results of the project do not infringe other companies or persons IP rights. It is recommendable already at an early state of a new project to carry out at least the following investigations:
1) Novelty search
A novelty search clarifies the state of the art that may be relevant for the project. Based on the novelty search, an assessment of patentability of products etc. that result from the project can be assessed.
2) Evaluation of risk of infringement
An infringement evaluation clarifies prior rights that may prevent you from commercial exploitation of products etc. that result from the project. The evaluation also clarifies the countries in which such prior rights are in force and for how long a period of time they may be in force.
3) Patentability assessment
This assessment clarifies the possibility to obtain patents (or other IP rights) on products etc. that result from the project.
Even though the basic principles of new inventions may already be known (and hence not patentable), it will nevertheless often be possible to obtain patent protection or other IP rights on specific implementations of the basic principles of an invention.
4) Filing patent applications (and possibly applications on other IP rights)
It should always be considered, each time a new project results in products etc. that could be commercially valuable, if such applications should be filed. This may well happen several times during a project.
5) Filing strategies and economical consequences of such strategies
It is also recommendable that different filing strategies are considered and evaluated at an early state of a project. Also, the economical consequences of such different strategies should be carefully evaluated.
Attorney profile
Søren Gert Weinrich, M.Sc. in engineering and European patent attorney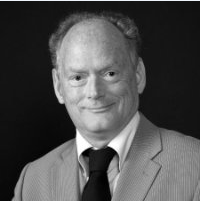 B.Sc. in electrical engineering from Københavns Teknikum
M.Sc. in electrical engineering from the Technical University of Denmark
Ph.D. in acoustics from the Technical University of Denmark
Professional representative before the European Patent Office
More than thirteen years of experience from industry
More than seventeen years of experience from various patent agencies in Copenhagen
Has represented clients in patent matters within many different technical fields, e.g.:
- Audio
- Hearing aids
- Industrial robots
- Telecommunication
- Computer-implemented inventions
- Maritime equipment
- High-pressure cleaners
- Agricultural machinery
- Gardening systems
- Packaging
- Covering systems for walls and ceilings
- Venetian blinds and shutters
Søren Gert Weinrich is associated with Sound Hub Denmark A/S as external advisor in IP matters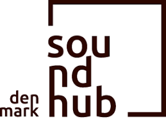 Contact
Søren Gert Weinrich
European Patent Attorney
Hybenhaven 7
DK3060 Espergaerde
Denmark
Mobile phone: 25 72 34 81
E-mail: weinrich@live.dk
www.sgwpatent.dk
CVR no.: 36 39 57 88
Bank: Nordea A/S
Reg. No. 2255
Account No.: 3499 26 80 75